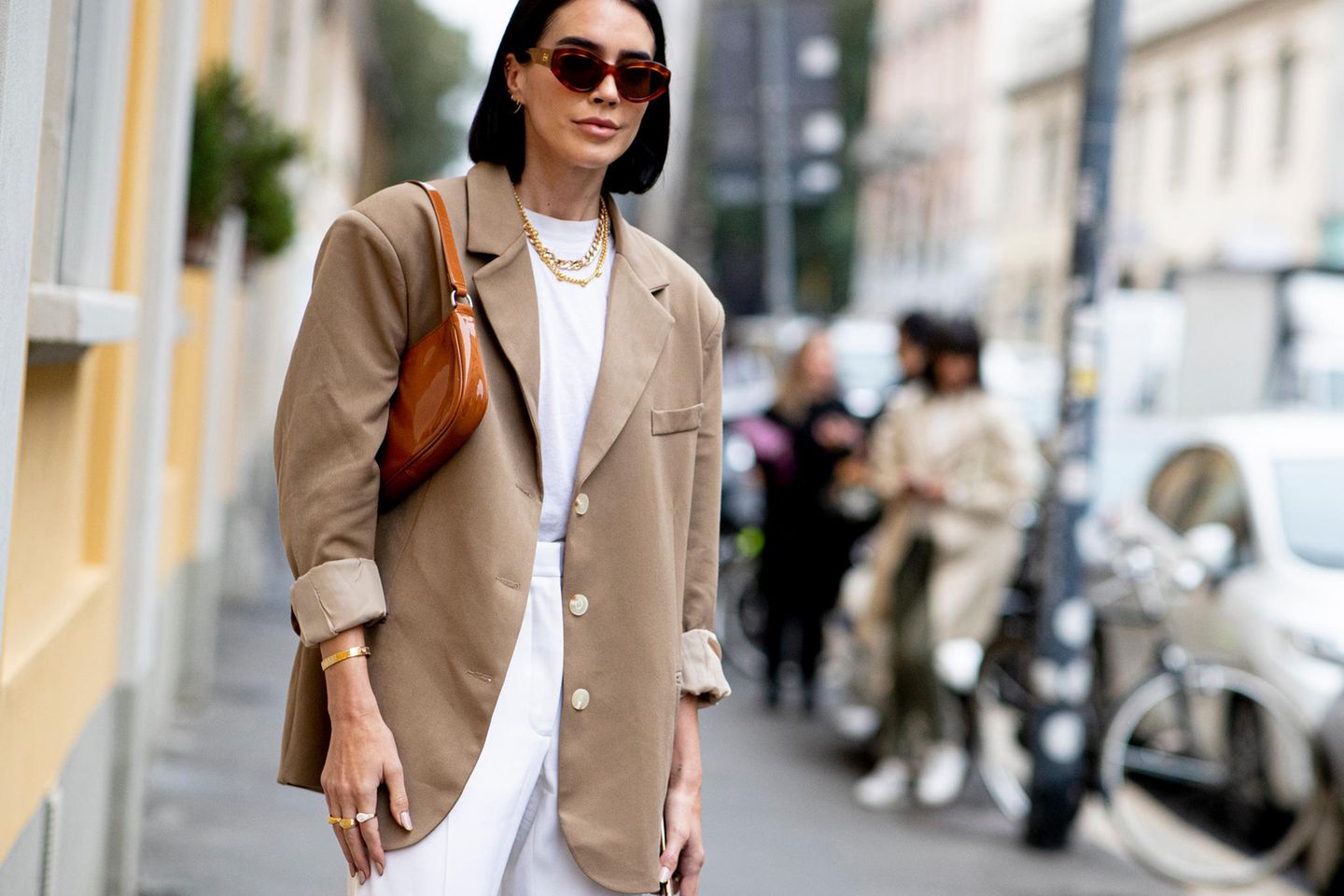 High time to clean out the wardrobe and make it suitable for summer.
We'll tell you five basics with which you will be perfectly equipped.
Basic pieces are the foundation of every outfit.
A unique look can be built around its foundation by adapting it to your taste with selected statement pieces.
Accordingly, simple basic parts are by no means boring, but useful to create different looks depending on the occasion.
And now we'll tell you which basics we can't do without this summer.
1. The pleated trousers
The pleated trousers are a real all-rounder.
In combination with a blouse and high heels, you get a chic look in no time at all.
But even in normal day-to-day events, she can do more than just show herself.
A white T-shirt and cool sneakers make these pleated trousers suitable for everyday use.
The pants with integrated belts in the same color are particularly popular.
So stylish!
2. Ribbed top
To be honest: When you think of rib knit, you immediately think of sweaty mafia bosses in a tank top with dangling gold chains around their necks.
But there is another way - and much more stylish.
While the top itself is really very simple, it still provides a sporty and casual touch.
That's why you can work wonderfully with style breaks and combine it, for example, with a chic pearl necklace and Marlene trousers.
From mafia boss to fashionista in under five seconds!
3. The white summer dress
A classic that everyone

should have

in their

wardrobe

- the white summer dress.

A real blessing when you have to go quickly in the morning and you don't know what to wear again.

This year puff sleeves are very popular.

But if that's too much fanfare for you, you can also choose a simpler version.

Maybe made of linen?

The fabric won't make you sweat on hot days.

Perfect!
4. Mules
Mules - the most popular shoe trend of the season and still a real classic.
Slip in once and off you go.
As simple as that!
And combining summer shoes is not rocket science either.
Whether with a dress, jeans or a skirt - the mules always go.
5. Linen blouses
Linen blouses make our fashion hearts beat faster in summer.
The reason?
Not only do they look incredibly stylish, they also convey that wonderful holiday feeling to us.
Even if we're just sitting on the terrace in the café next door.
And if you still manage to go on vacation, you can wear the linen blouse knotted as a cover-up over your bikini or bathing suit.
Really nice!